There is more to iPRES 2019 than meets the eye. Remember the flower bulbs we handed out at the closing session of iPRES 2018? The time has come to harvest. With the iPRES 2019 Tulip Contest you can win an award for your best tulip photo. Below you can read more on how to compete!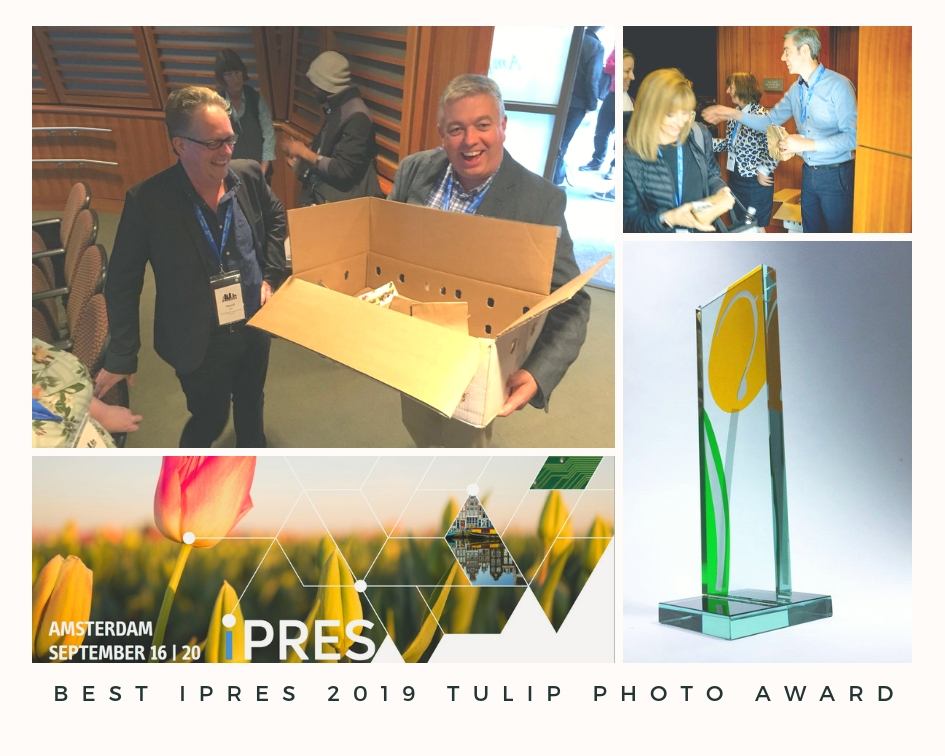 Submit before 5 August!
We have set up an Instagram account for this contest. Take a look at https://www.instagram.com/ipres2019/ to suss out the competition. Next, upload your tulip photo(s) to your Instagram, tagging @iPRES2019 and using the hashtag #iPRES2019TulipContest.
Or, if you don't have an Instagram account, send your most beautiful tulip photo to communications@ipres2019.org and we will upload them to Instagram for you. Make sure to mention your name, town, country and where you planted your iPRES bulbs. All photos in the Tulip Contest will be on Instagram, so the Jury can take a good long look at the tulip harvest.
Note
For all of you who already sent in their pictures via Twitter: we will upload them to the iPRES 2019 Instagram account so you will automatically compete for the Best Tulip Photo Award.
Meet the Jury
An independent and qualified jury will review the submissions. The winner will be announced at the iPRES 2019 conference dinner in Amsterdam on Wednesday 18 September.
Eye on the Horizon
For the best photo we have an Award waiting for you and the everlasting fame of having grown the most beautiful iPRES 2019 Tulip. The winning tulip photo will also be used in all of iPRES 2019 future communications.
Upload your photos before 5 August, there is no limit to the amount of pictures you can submit!