1. Discover the arts
You can find many museums in the Netherlands. The Rijksmuseum is one you cannot miss on your trip to Amsterdam. The Rijksmuseum houses the country's most famous works. The museum underwent a 10-year restoration, which led to amazing results. The best-known painting in the Rijksmuseum The Night Watch (1642) from Rembrandt. The Rijksmuseum marks the 350th anniversary of Rembrandt's death in 2019 with 'Year of Rembrandt'. 2019 is filled with exhibitions and special events celebrating the work of one of the world's greatest artists. However if you lean more towards works by impressionist artist Vincent Van Gogh, head to the Van Gogh Museum. This museum showcases works from his early life to his darkest days. Are you more a contemporary art lover? Then check out the Stedelijk Museum or one of the many independent art galleries Amsterdam has to offer.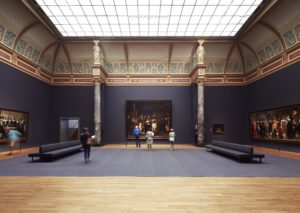 2. The Anne Frank House
Anne Franks is one of Amsterdam's most well known former residents. During the World War II Anne Frank lived in hiding with her family for more than two years. For these two years Anne Frank wrote in her diary about her life, dreams and fears. Her father, Otto Frank, was the only family member who survived the war. Anne always wanted to be a journalist or a writer, therefore on june 25th in 1947 Otto Frank published her diary. Otto Frank hopes readers of the diary become aware of the dangerous that discrimination, racism and antisemitism bring. Their former hiding place is now known as The Anne Frank House, exhibiting the persecution of the Jews during the war, as well as discrimination in general.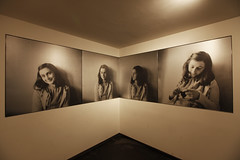 3. Walking in the Jordaan
Being in the Jordaan feels like stepping back in time. Originally this was a working class area, now it's one of Amsterdam's most desirable neighbourhoods. The Jordaan is filled with independent art galleries, courtyard gardens, historic buildings, antique shops an atmospheric bars and restaurants. Lose yourself in the labyrinth of narrow lanes that spread eastwards from Prinsengracht canal, known as the 9 Streets. These streets are also known as one of the best shopping places. Here you'll find over 200 retailers, including independent boutiques, speciality stores and vintage shops. In search of a place less crowded? Then check out Haarlemmerdijk, Czaar Peterstraat or the Utrechtsestraat.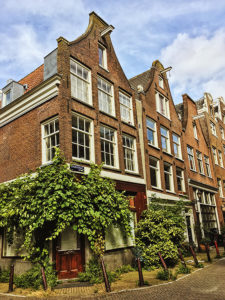 4. Try Dutch food and drinks
Dutch cheese is famous all over the world and for good reason. Definitely don't skip tasting some delicious Dutch cheese when you're in Amsterdam. However, besides cheese there is so much more Dutch food to discover. How about tasting some hering, stroopwafels, kibbeling, bitterballen, frikandel, stamppot or patatje oorlog. To top it off, go for some Dutch drinks like Jenever, Goldstrike, Boerenjongens or go easy with one of our many delicious Dutch beers.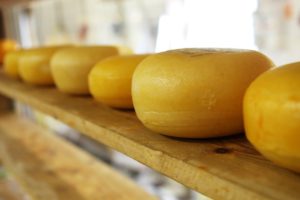 5. Discover Amsterdam by bike
Walking in Amsterdam means seeing thousands of bikes: in and on the streets, near the station and many hidden in the grachten of Amsterdam. Biking in Amsterdam is an experience on its own. You can choose to join a guided biking tour through Amsterdam or to discover the city on your own. Whichever way you choose, don't forget to include the Vondelpark in your cycling route. For more information about cycling in Amsterdam click here.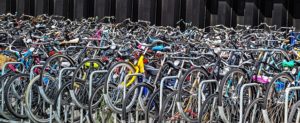 6. See a movie at Eye
What better place to watch a  movie than at the centre of cinematography itself! After a long conference day unwind at the Cinema of Eye. This is this week's calendar.
Afterwards if you have time left in Amsterdam, definitely check out these activities:
Canal tour
The Ferry to Amsterdam North
Eye filmmuseum (!)
Beer tasting under a windmill
Taste some more culture at Westergas
Smell some tulips at the Bloemenmarkt
Visit a market
For even more things to do in Amsterdam click here. And if you are up for some more different places like the cat boat, click here.
Are you done exploring Amsterdam? Then hop on a train and check out Leiden, Den Haag, Rotterdam or Utrecht for another great Dutch adventure.