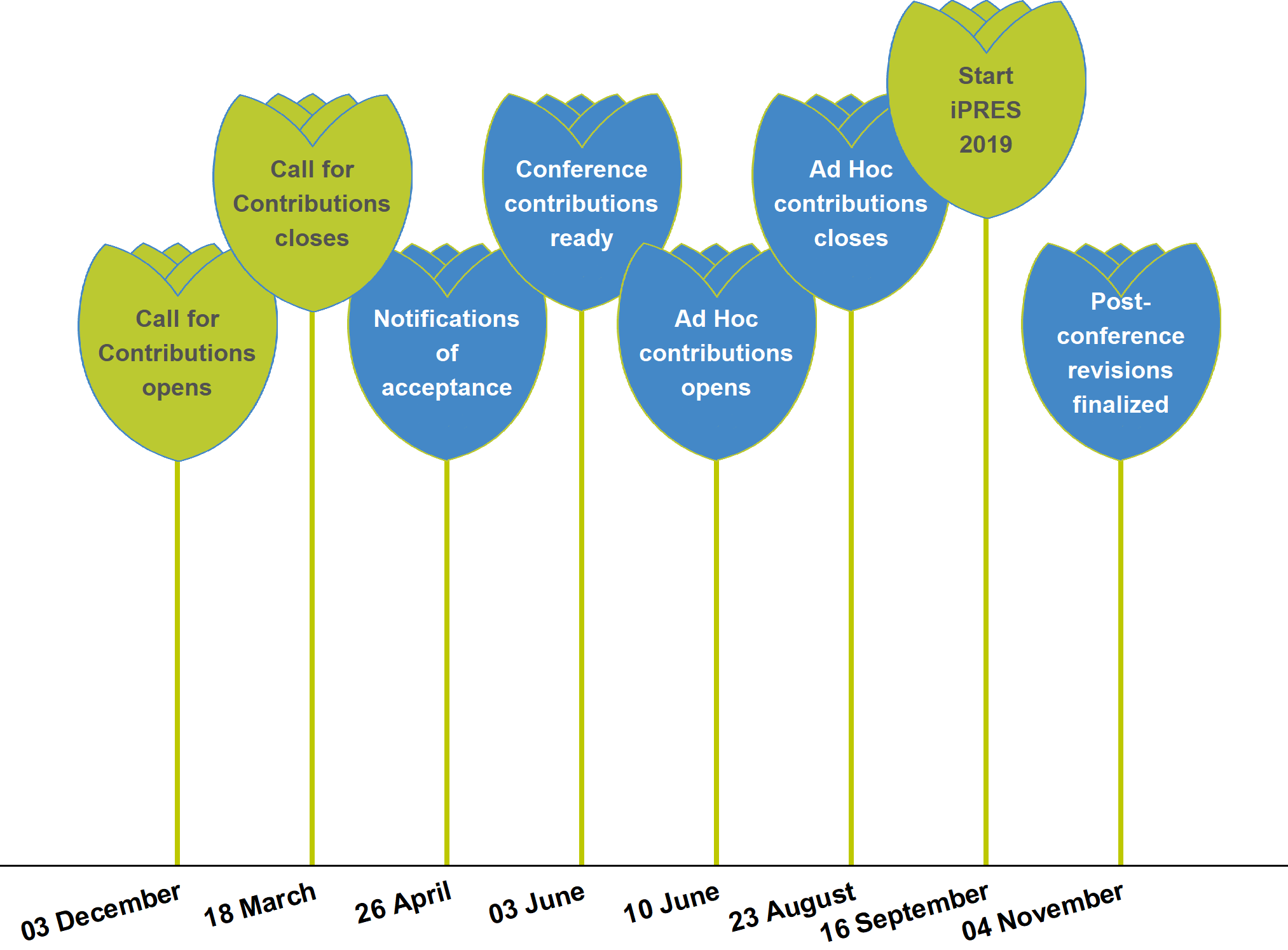 All peer-reviewed contributions:

Proposals for

long and short papers, panels, posters, demonstrations, workshops, tutorials and hackathon sessions are due by 

18 March

. All submissions of peer-reviewed contributions should be handled through Easy Chair.

Notifications:

 All submitters of peer-reviewed contributions will be notified by

26 April.

  

Revised contributions

: Revisions that address reviewer comments are due 

3 June

.

Ad Hoc Programming

: Digital preservation games, original graphics, and lightning talks will not be submitted through EasyChair. These contributions will have a rolling deadline and acceptance cycle:

10 June – 23 August

. 

Post-conference revisions:

 Authors are encouraged to update their papers based on discussion during the conference. 

Final revisions after the conference

 will be due by

4 November

.