One of the benefits of the Digital Preservation Coalition (DPC) membership is access to the DPC's Career Development Fund (previously the Leadership Programme) which offers grants to help members access professional development opportunities.
The Fund originally only offered grants for training courses but has been expanded to include any development opportunity that will help members' staff develop the skills and knowledge they need for digital preservation. This means that the DPC now regularly offers grants to help members send staff to conferences, with an emphasis on junior members of staff who would otherwise be very unlikely to receive funding.
Big Response
Sharon McMeekin, Head of Workforce Development with the DPC: "The response to our call for grant applications to iPRES this year was the biggest and most competitive yet, which speaks volumes about the opportunities attending the conference offers. The content of the conference itself is a big enough draw for those who submitted applications, with a packed programme of workshops, papers, panel sessions, posters and more! Many also noted the excellent opportunity to network with the digital preservation community, to make new contacts, and hear about others' experiences. And this has always been one of the most positive aspects of the conference from my point of view. Getting a chance to talk to people I've only communicated with on Twitter and as a small talking head on my laptop screen! I can only imagine how even truer this will be at iPRES 2019 given the friendly and welcoming natures of all the staff at DDHN."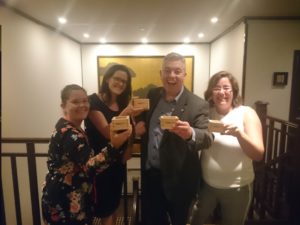 4th Year in a Row
This is the 4th year the DPC will be helping members attend the iPRES conference through the Career Development Fund, and due to the high number and quality of applications it is their biggest cohort yet. All grant winners are first time attendees and hail from a wide variety of organisations including:
The National Archives

The University of Salford

British Geological Survey

The Scottish Council on Archives

The British Library

University of the Arts London

University of East Anglia

International Atomic Energy Agency
Say Hello
"We initially advertised 2 grants, but we ended the judging process with 8 grants awarded! They are a great group, bringing a wide range of experience which can only help to enrich the conference. You'll even find a few of them on the program, giving papers and appearing on panels. If you run into one of the grant winners, please do say hello and make them feel welcome! We'll be gathering everyone together for a photo opportunity at some point."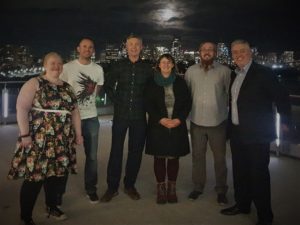 The Career Development Fund is kindly funded by the DPC's Supporters: Arkivum, Artefactual, Formpipe, Libnova, Mirrorweb and Preservica. If you'd like to find out about more about the fund, please visit the Career Development Fund section on the DPC website.