Welcome to the iPRES 2019 WhyPres series: testimonials and reflection from members of the digital preservation community regarding their iPRES participation. This blog was written for you by Rachel Tropea, Senior Research Archivist at the University of Melbourne. 
"I attended iPRES in Kyoto in 2017. It was my first iPres and first time travelling with the University of Melbourne's Digital Preservation expert Jaye Weatherburn. At the time I was seconded to the University of Melbourne's Archives.  I saw this as an opportunity to extend my knowledge in digital preservation and share what I learnt with my colleagues at the Archives, most of whom are not trained in digital archiving practices.'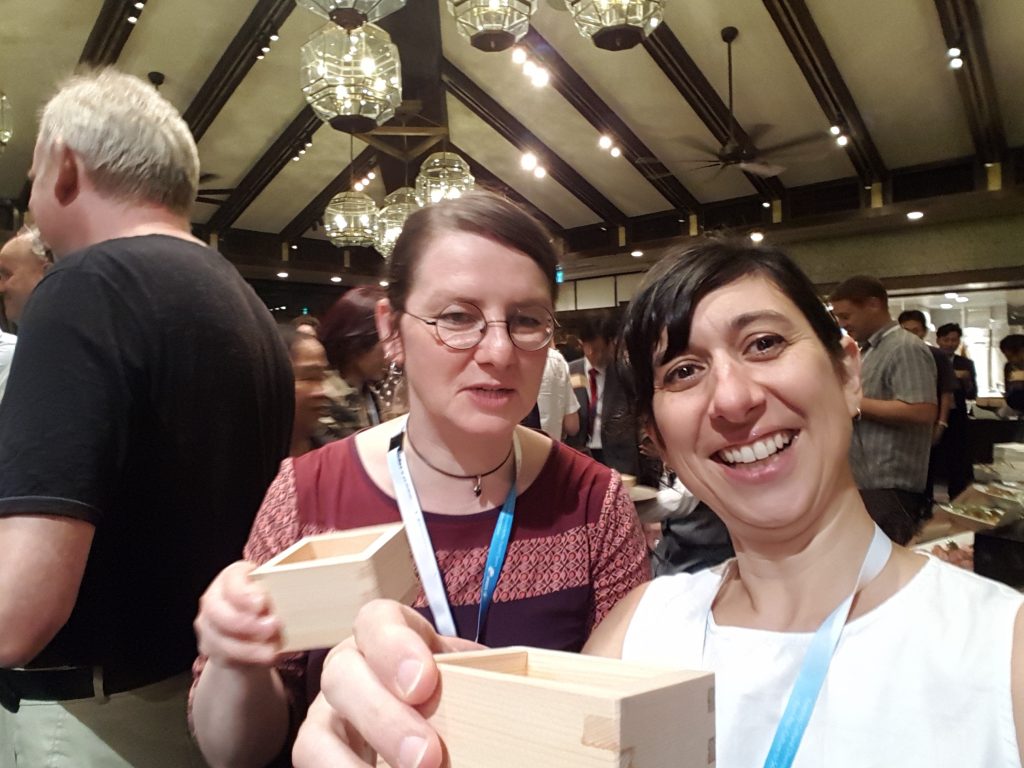 To say that iPres was an eye opener is an understatement. I now have a good understanding of how involved and complex the realm of digital preservation is and how fundamental it is to knowledge preservation. Compared to the archival profession, the digital preservation community is small and relatively new. The presenters however are extremely knowledgeable, expert, generous and open (both open minded and open to sharing). The fact that there is no professional body makes it inclusive and open to all. I love this about iPres. There is a culture of openness and sharing, stories of success and failure, and a practitioner focus to iPres (including many workshops) which serves its participants well.
Having the opportunity to attend iPres has been very important for my professional development. I found that attending iPres helped me to gain an understanding of the vast digital preservation landscape, and increase my knowledge in a way that suits my learning style. I've been really inspired by people, their presentations, and their work.  iPres organisers go to a great effort to organize the conference and workshops to suit participants, and the venues and social activities are phenomenal. Communications are friendly, targeted and responsive. It has an intimacy that is unique to this community.
There are so many people at my institution lining up to attend iPres, that I'm not sure when I'll get there next, but I look forward to catching up with people to hear how their programs of work are going and continuing to grow and build on my understanding of digital preservation."
Rachel Tropea
Member of Australasia Preserves.
Works on Data Curation/Stewardship program at University of Melbourne. 
This blog was also published in the iPRES April Newsletter. Subscribe now and we'll keep you updated on everything to do with iPRES 2019.