Welcome to the iPRES 2019 WhyPres series: testimonials and reflection from members of the digital preservation community regarding their iPRES participation. This blog was written for you by Remco van Veenendaal, preservation officer at the National Archives of the Netherlands.
Ps
The same combination of preservation, people and (best) practices is what I like about iPRES. And Persistent Identifiers. My first iPRES was iPRES2016 in Bern. I got to meet the inspiring Bob Kahn in a Persistent Identifier (PID) tutorial. I managed to visit the Swiss Toy Fare as well, and there I met a living Link (instead of the dead links I usually run into when working on PIDs). More PID work was presented at iPRES2017 in Kyoto, and another PID tutorial was held.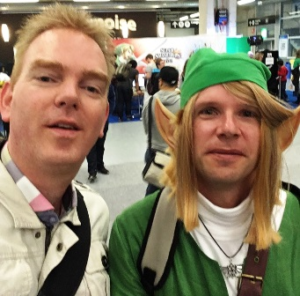 Play
In 2018, I rode on all four colour-coded Boston 'T' lines, but unfortunately we weren't able to complete the 'world tour' of our Persistent Identifier tutorial. What I did do was present a poster on our work on (Significant) Significant Properties. It won the nestor-sponsored popular poster award, which paid for the beers in Fenway Park. My colleague Pepijn Lucker presented our Preservation Watch scheme. And in the game room, we played digital preservation games, including my board game Preservia.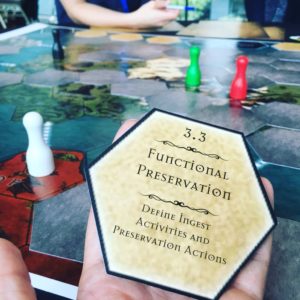 More
This year, I am a member of the Local Organising Committee (LOC), and have spent some time configuring EasyChair. At iPRES2019 I will be presenting more Significant Properties work, this time together with the members of the Open Preservation Foundation's Archives Interest Group.
The final program is now online and as a member of the LOC I can already promise that iPRES2019 will be great, really great.
As preservation officer at the National Archives of the Netherlands Remco van Veenendaal  is responsible for the preservation policy, and for putting policy into practice. He is also a board member of the Open Preservation Foundation, and participates in the Dutch Digital Heritage Network.