Welcome to the iPRES 2019 WhyPres series: testimonials and reflection from members of the digital preservation community regarding their iPRES participation. This blog was written for you by Marcel Ras, Programme & Organizing Chair for iPRES 2019 and Domain Manager Sustainable Digital Heritage for the Dutch Digital Heritage Network.
Now the conference is already two weeks behind us, it is time for some reflections. After 4 days, 50 sessions and over 100 presentations, iPRES 2019 was closed Thursday afternoon at 4 o'clock. This was my first iPRES, out of eight, in which I did not present work we are doing in The Netherlands. The first iPRES in which I was not able to absorb new developments. I tried, sitting in one of the conference rooms, listening to one of the superb presentations. But it just did not enter my brain, as that was full with organizing stuff. So, a warning for future iPRES organizers: forget about catching up on new digipres developments – or catching up in general – as you will be way too busy!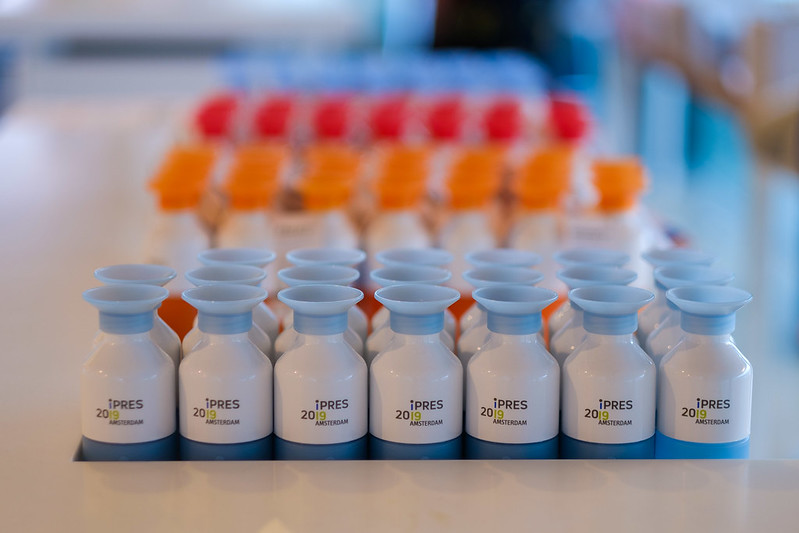 Nevertheless, I wouldn't have missed this experience for the world. Organizing this big event which brought together over 400 scientists, students, researchers, archivists, librarians, providers, and other experts to share recent developments and innovative projects in a wide variety of topics in digital preservation, proved to be one of the most rewarding experiences in my digital preservation career so far.
Conference hosts
This year the conference was organized by a group of institutes for the first time, under the flag of the Dutch Digital Heritage Network. This network is a collaborative effort of a group of Dutch heritage institutes, helping to address the challenge of reliable access to digital resources. The ultimate goal is to develop a network of common facilities, services and knowledge base to improve the visibility, usability, and sustainability of the ample digital collections of Dutch heritage institutes.
Making new friends
As collaboration is the main driver for the network, the focus of the 16th iPRES conference had to be collaboration and bringing together different communities as well as a diversity in expertise. And I think this did work out very well. Over 200 first timers attended the conference, seeing new faces and making new friends. That is more than we have ever seen at iPRES and, hopefully, this is a starting point for new alliances.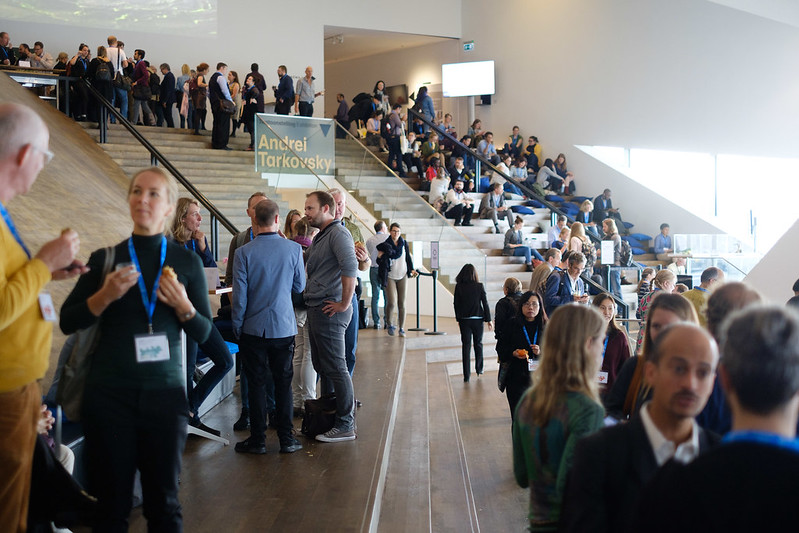 The Great Digital Preservation Bake-Off
A conference is always about finding out about new developments, following current practices and appreciating cutting edge developments. This year we tried something new in connecting vendors with the community of practitioners. The Great Digital Preservation Bake-Off was there to challenge system developers to show what they have to offer. Not as a competition, but to connect communities with each other. The best drivers for connection are drinks and food, so in the best tradition of the Great British Bake-Off (in Dutch, "heel Holland bakt") we served muffins, biscuits and cupcakes during the sessions, while vendors and developers were baking. In the sessions we had vendors of end-to-end solutions demonstrating their solutions based on a data set we provided and developers demonstrating content and workflow specific solutions. So the Bake-Off was the chance for vendors & developers to present, and curious digital preservation minds to inquire, how tools fare in comparable situations.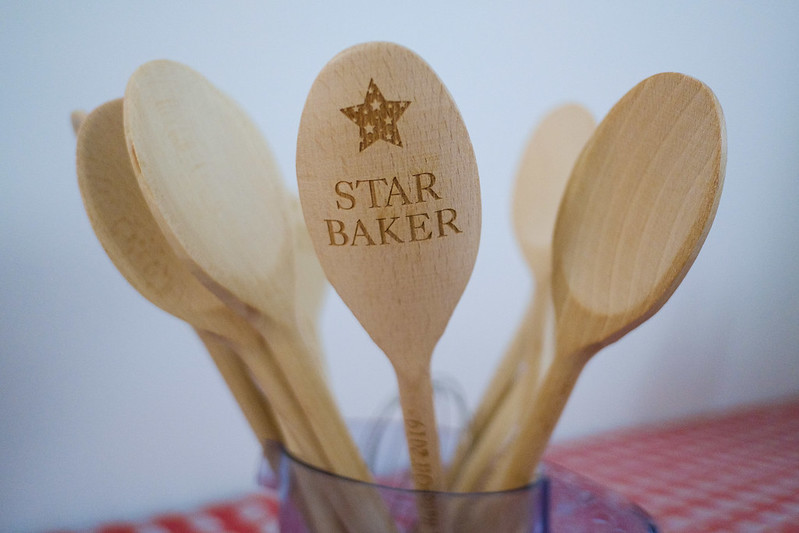 Setting sail to unexplored lands
The conference theme was Eye on the Horizon, a link to the venue, the historical grounds of the venue, where vessels once set sail to explore new lands. And, especially to embark for a future in which we have to explore the state of the art in digital preservation and set our Eye on the Horizon. Keynote speakers are a perfect way to express some of that future and to explore a different angle of digital preservation. Starting with a deeper thinking on the cultural, social and linguistic disruptions and discontinuities facing our social media landscape. Followed by a plea to reinvent the Canon of archival science and theory which is dominated for many years by a white male institutional perspective. A plea to make way for a "feminist standpoint appraisal" giving value and weight to the documents of oppressed communities. And finally an impressive insight in "open source investigation" and how the important process of fact-checking could be supported by the digital collections libraries, archives, museums and data centers are collecting and preserving. All three keynotes have set our eyes on a new horizon, some would say a gloomy horizon, but I would rather say a hopeful one.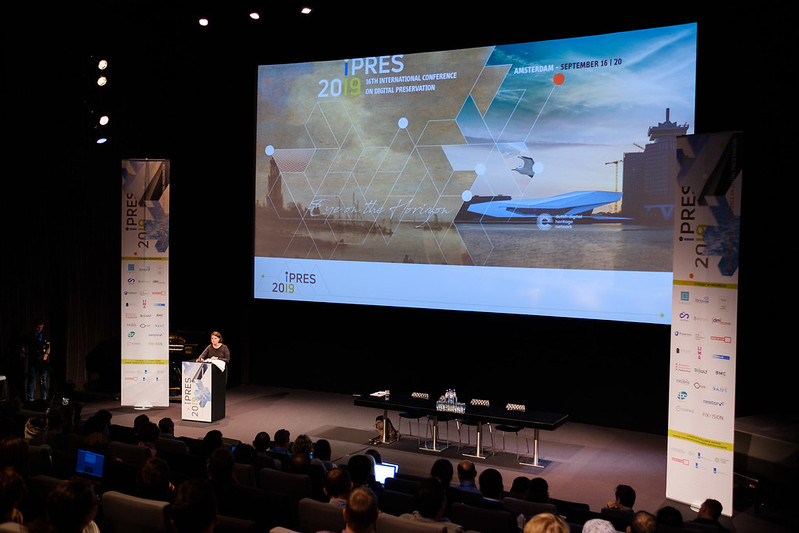 Work in Progress
Another novelty were the two Hackathon teams working on digital data during the conference. They started on Tuesday and presented their work on Thursday, again with cake. Both teams showed the cutting edge of developments, not in a lab, but alongside the rest of the conference programme and with the other attendees. The teams worked on the preservation risks of virtual reality artworks and the use of digital forensic disk imaging and bit-for-bit digital preservation workflows in emulation-based services.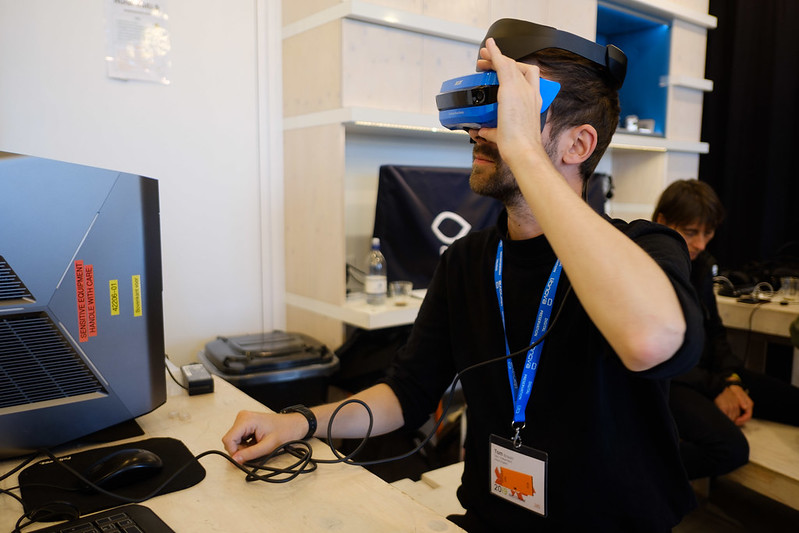 iPRES 2019 Awards
It is a good tradition for the iPRES conference to recognize outstanding contributions and to celebrate these in awards. This year at the iPRES 2019 Conference we had no less than five awards to celebrate. The Best Poster Award was for the automated preservation planning paper from the British Library. The Best Poster was awarded to the Executive Guide on Digital Preservation from the Digital Preservation Coalition, whereas the audience choose the poster on Significant Properties of spreadsheets created by a group of collaborating institutes within the Open Preservation Foundation a best poster. Again a novelty was the award for the Best First Time Contribution, a recognition for a first time attendee, contributing for the first time. This award went to Andrew Weaver of  Washington State University for his work on collaborative knowledge transfer. The fifth Award was a recognition for all iPRES followers in the past year who uploaded the most creative photo of one of our national characteristics. The Best Tulip photo award went to Jon Tilbury of Preservica for this photo.
Adding the numbers
The digital preservation community is a friendly and evolving community, full of new initiatives, developments and new people, finding each other and sharing knowledge. Altogether they submitted 148 papers for the conference peer reviewed process. Out of this, 99 submissions were accepted, an acceptance rate of 67%. These submissions showed the current high standard of research and practice within our community as well as the diversity, as submissions came from all domains within the community. To add with the 15 bake-off presentations and the 14 Ad Hoc submissions, we come to an impressive number of outstanding presentations. Too bad that I had to organize and not absorb them. However I will make that up by reading through the proceedings which will be out on Monday 3 December. Available via the Open Science Framework where the papers will be accompanied by all the presenter slides and the collaborative notes, and available as a "book". This way all peer reviewed submissions will be preserved for next generations digital preservationists, as Preservation is also very much about teaching the next generation how to do it.
Bye bye from Amsterdam
We set sail in organizing iPRES 2019 on the sounds of "Tulips from Amsterdam", handing out flower bulbs in Boston, 2018. After a year of preparations together with an incredible team of people, iPRES 2019 started, for most of the attendees on Monday 16 September. Five days later, we took the sail down and handed over to the organizers of iPRES 2020. I wish them, and all future iPRES conferences good luck in passing on the iPRES spirit to the expanding digital preservation community.